Blackmagic Video Assist
High resolution monitoring and professional
recording for any camera!
Now it's easy to add professional monitoring and recording to any SDI or HDMI camera with Blackmagic Video Assist! You get a super bright touch screen display that's much larger than the displays found on DSLR cameras. The monitor supports 3D LUTs and includes powerful focus assist and exposure tools that make it easier to accurately set focus, expose and frame shots. Blackmagic Video Assist features high speed SD card recorders for HD or Ultra HD recording in incredible 10‑bit 4:2:2 quality ProRes, DNxHD and DNxHR files in Quicktime and MXF formats. With both 7" Ultra HD and 5" HD models, Blackmagic Video Assist works with any camera that needs better quality monitoring and professional format file recording!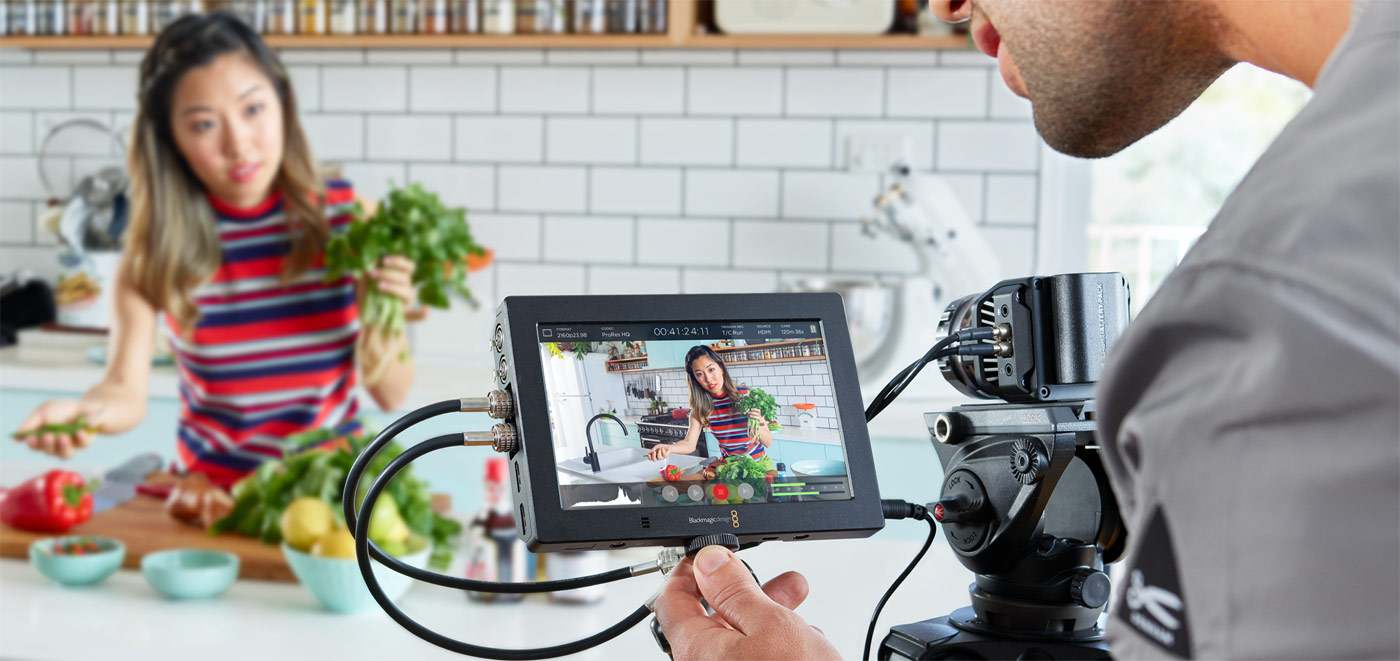 Shoot Better Video
See and capture every detail with confidence!
Whether it's a wedding, an indie film, or a television commercial, you need to make sure your images are perfectly sharp and captured at the highest possible quality, no matter what type of camera you use. Blackmagic Video Assist works with everything from DSLR's to older tape based camcorders, and even the latest digital film cameras. When you're shooting a wedding, there's only one chance to get it right and if you're an indie filmmaker, you want your film to look as good as a Hollywood movie when projected at festivals. Blackmagic Video Assist helps you make sure every shot is in focus and gives you professional images with the same recording quality used by major motion pictures and prime time TV shows!
Easy Touchscreen Controls
Use simple tap and swipe gestures to make adjustments!
The built in monitor is also an interactive touchscreen that makes setting up the Blackmagic Video Assist incredibly intuitive. All of the functions are at your fingertips, allowing you to use simple tap and swipe gestures to display camera information, change settings and evaluate audio and video levels. The elegant heads up display let's you change recording formats or view the current input frame rate, histogram, audio meters, timecode, and more, all while still keeping your eyes on the shot!
Portable All-In-One Design
Integrated on set monitoring and recording
Designed to be durable and light weight, both models are incredibly small yet still incorporate large LCD monitors and touch screens. Both models include high speed SD card recorders and space for two rechargeable batteries, which are hot swappable so you never have to stop shooting. You can use the mounting points to attach it to the top of a camera, or use the built in kick stand to set it up on a table. It's even comfortable enough to hold in your hands so you can pass it around to the crew. The 7" Video Assist 4K even features a built in speaker, making it easy for everyone to review shots!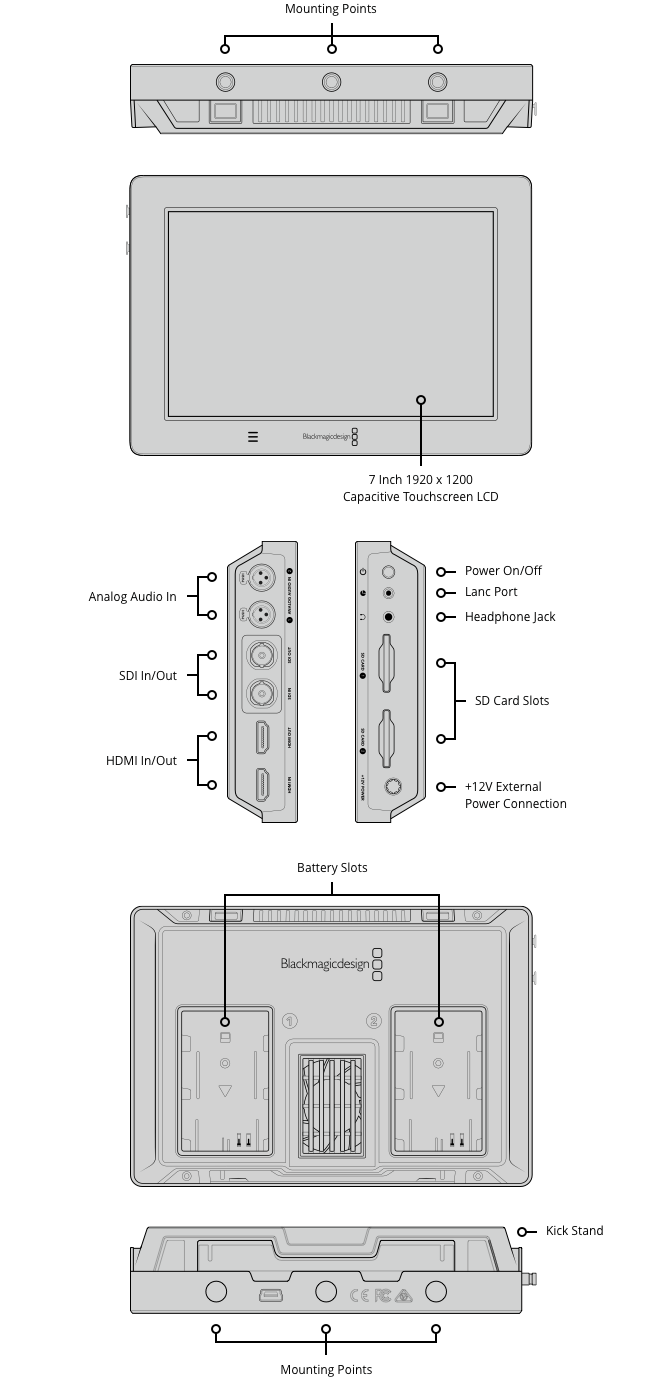 For more check out this video: